In last week's blog, we provided an overview of how Ursa is monitoring the environmental disaster caused by a vessel that ran aground off the coast of Mauritius July 25, leaking tons of oil into the Indian Ocean.
Our efforts, leveraging radar satellite imagery, continued this week as the size and location of the oil slick changed, and the bulk carrier MV Wakashio was towed away after breaking into two pieces over the weekend.
Our analysis was featured again by news outlets, including the BBC and Forbes, though fortunately we're not alone.
The island of Mauritius
Other organizations are making geospatial resources available to aid in the clean-up operations.
For example, Ursa is working alongside Planet, Vulcan Inc., (on behalf of Allen Coral Atlas) and ICEYE, which you can read more about here.
To recap the events, let's start Saturday, August 15, when the situation took a turn for the worse.
Our analysis, based on synthetic aperture radar (SAR) imagery by Finnish satellite operator ICEYE, found the Wakashio had split apart (Figure 1).
Using AIS data, supplied by Spire, we identified the adjacent vessel as the Boka Expedition, a Malta-flagged tug.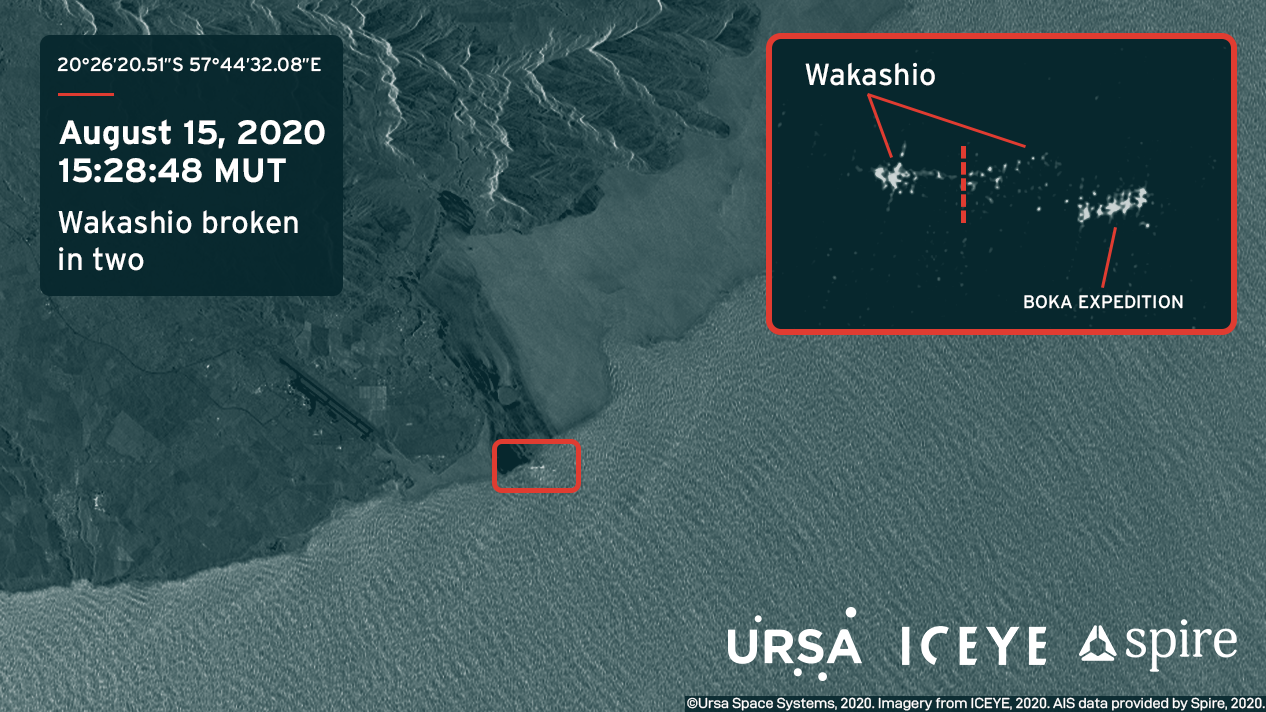 Figure 1
The National Crisis Committee of Mauritius confirmed that the Wakashio split on August 15.
"At around 4.30 pm, a major detachment of the vessel's forward section was observed," the committee said in a statement.
There were concerns over the structural integrity of the Wakashio after the ship's owner said days before that a crack had expanded inside the hull of the ship.
Most of the oil had reportedly been pumped out of the vessel, but some 90 tons of fuel were believed to be onboard when it came apart Saturday, according to the BBC.
Bad weather hampered efforts to remove the remaining oil from the ship.
Next, the Ursa team observed a pair of boats — the Boka Expedition and Boka Summit — towing the bow of the Wakashio.
On August 19, the ships were approximately 13 kilometers southeast from the coral reef where the ship had run aground (Figure 2).
Figure 2
The stern of the Wakashio remained off the southeast coast of Mauritius, near Pointe d'Esny.
At the scene, the situation remains difficult, with the clean-up operations working around the clock, though improving.
Our analysis shows the spill August 16 covered approximately 8.2 square kilometres in the vicinity of the Wakashio, which was almost three times less than August 11 (Figure 3).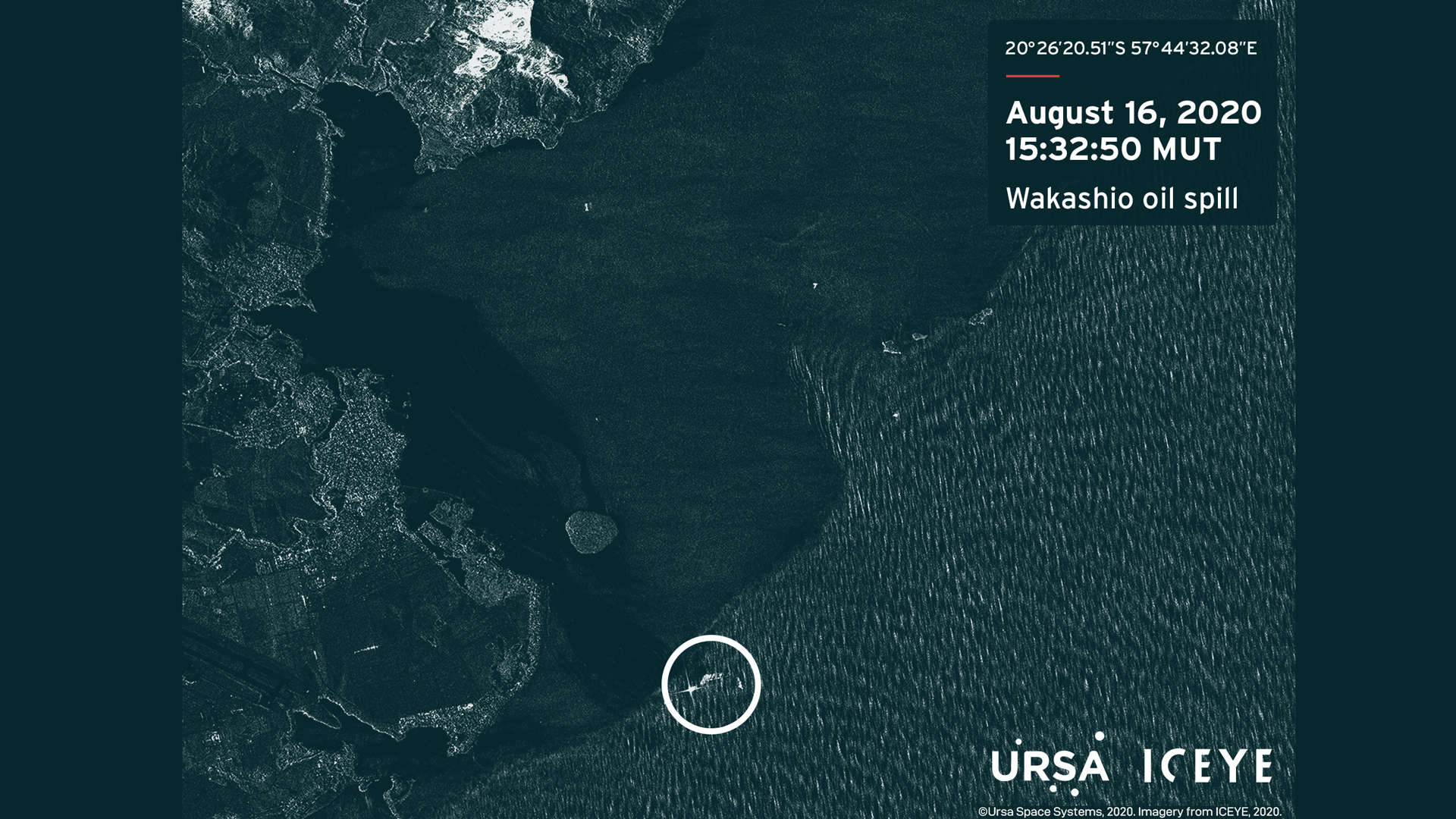 Figure 3
The site of the Wakashio off the coast of Mauritius will be long gone before the clean-up operation ends.
If you are interested in more information about our efforts to monitor situations, like this one, please contact us here: https://www.ursaspace.com/evaluation