One of the remarkable things about the crisis in Venezuela has been the oil industry's ability to survive even while the rest of the economy faces a state of collapse.
The country's production has indeed fallen to levels not seen for decades, but still managed to keep daily output north of 1 million barrels per day.
That doesn't mean things won't get worse. A cascade of economic woes could cripple the facilities which Venezuela relies upon to upgrade its heavy oil from the Orinoco Oil Belt into lighter, export grades.
The country's four upgraders, with a combined capacity of roughly 710,000 b/d, have been experiencing problems.
Repairs have been delayed because of a lack of imported parts. Restarts have resulted in fires. Doubts exist whether Venezuela even has financial resources available to fix the upgraders.
The country's upgraders are Petropiar (210,000 b/d), Petromonagas (150,000 bpd), Petro San Felix (160,000 b/d) and Petrocedeno (190,000 b/d).
All four upgraders can be found at the José Antonio Anzoátegui Industrial Complex, located 40 km west of Puerto La Cruz. The complex is also home to crude storage tanks we monitor every week.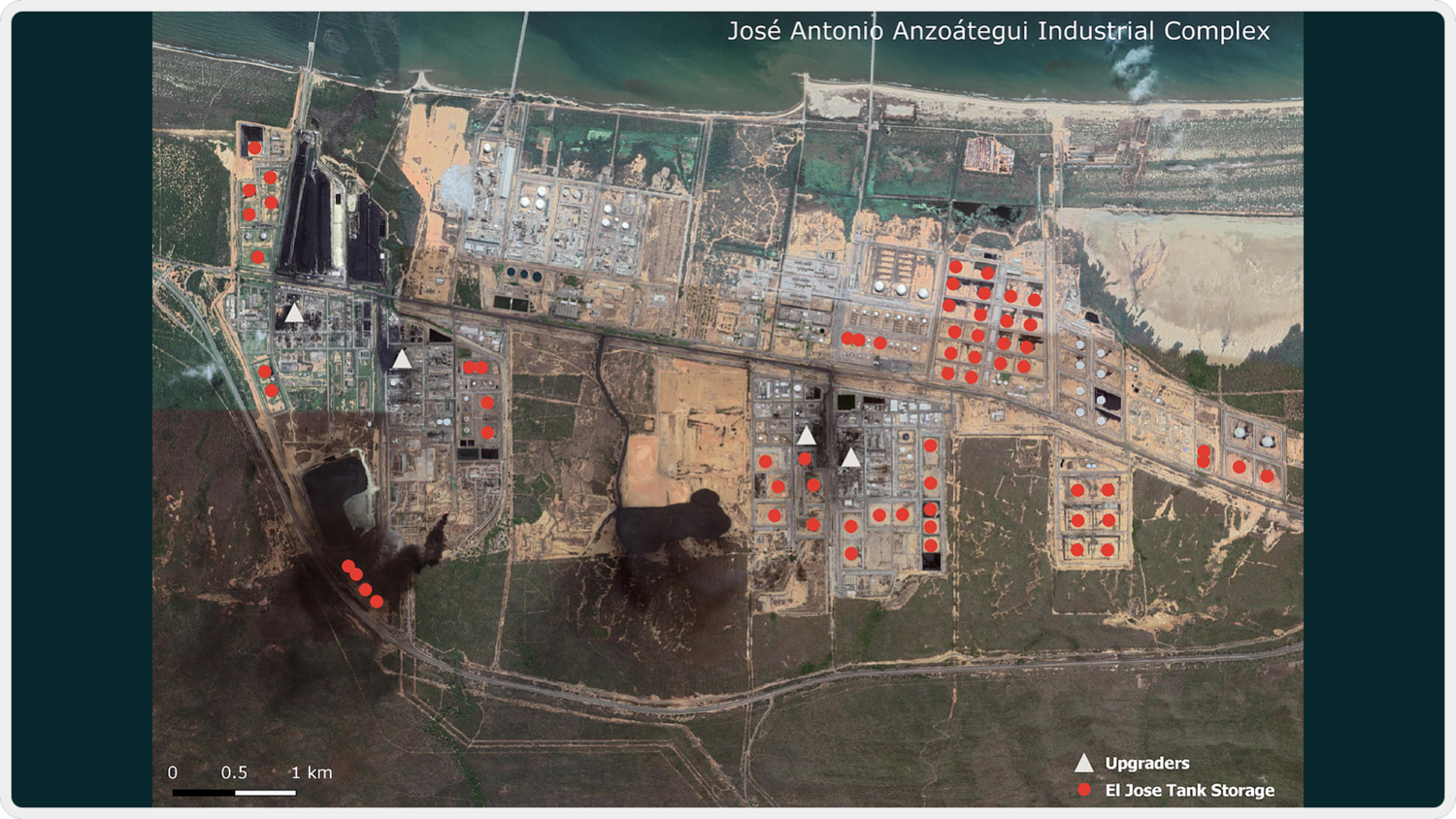 Source: Google Earth, Vector
Credit: Lauren Baker, Andrew Morse/Ursa
Converting heavy oil without functioning upgraders requires using naphtha as a diluent. The end product isn't as valuable, and it also means more imports because Venezuela has had to purchase naphtha from abroad as a result of the breakdown of domestic refineries.
The last thing Venezuela needs is owing creditors more money. Caracas has defaulted on government bonds; had to repay Chinese loans using crude oil in lieu of cash; and seen its Caribbean oil assets seized by ConocoPhillips in retaliation over an earlier dispute.
Conoco has moved to collect on more than $2 billion that an international arbitration tribunal ruled it was owed by PDVSA to compensate for the nationalization of Conoco-owned projects in Venezuela under Hugo Chavez.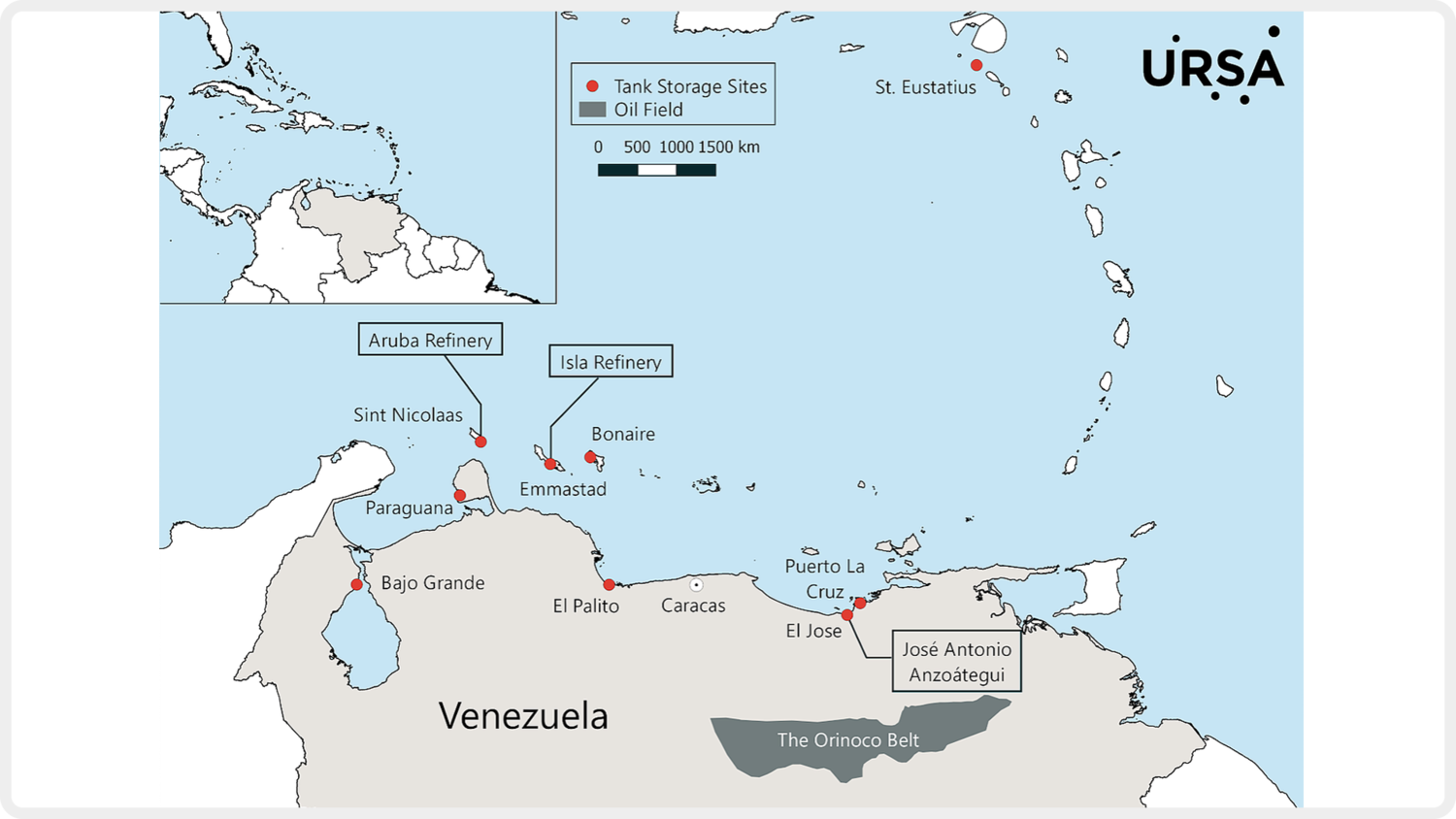 Credit: Lauren Baker/Ursa
PDVSA's Caribbean assets include the Isla refinery, which it operates along with oil storage tanks, also on Curaçao. PDVSA leases storage tanks at the NuStar-owned Statia Terminal on the Dutch island of St. Eustatius and it owns storage tanks in Bonaire. US affiliate, Citgo, leases a refinery and storage terminal in Aruba.
Ursa monitors storage every week at Bonaire, Emmastad (Curaçao), Sint Nicolaas (Aruba) and St. Eustatius. Our latest measurements showed the following: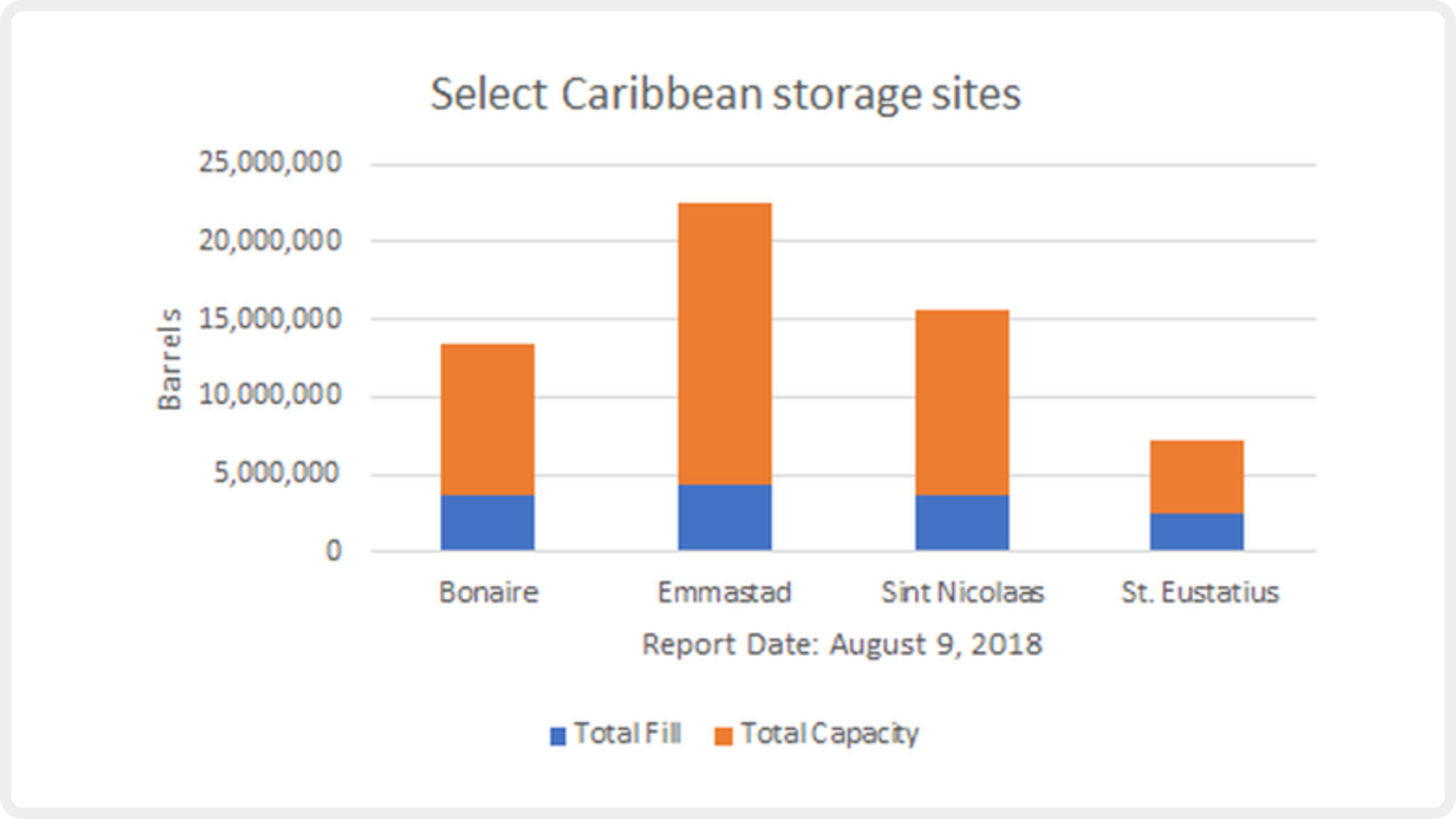 Source: UrsaSpace
It's hard to imagine the situation in Venezuela improving until the oil sector first recovers. But the turnaround of PDVSA will depend not only on hard cash, but the return of skilled workers and engineers who have left in large numbers for years.
What do you think? Will Venezuela's oil industry avoid collapse?